Olosho
Posted on Feb 26, 2015
A film facilitated by Insightshare and made by six people from five villages in Loliondo
Olosho is a powerful new video exploring the ongoing land-rights struggle by the Maasai community in Loliondo, from the perspective of those on the frontline. It was created by six members of the Tanzanian Maasai community who have been battling for over twenty years to protect their territory from foreign companies and their own government.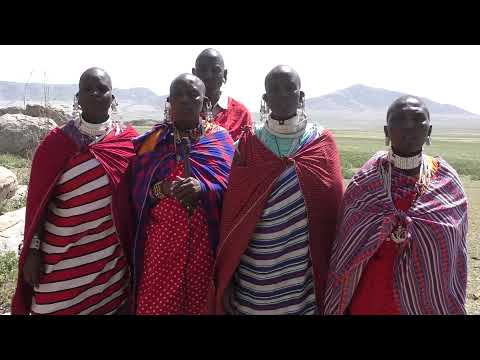 Maasai pastoralists in Loliondo, an area surrounded by the Serengeti, Maasai Mara and Ngorongoro, are being displaced to make way for luxury game hunting of the world's most valuable wildlife.

Foreign companies are described as 'investors' and their activities promoted as conservation, whilst the indigenous Maasai are labelled as 'foreigners' (accused of migrating from Kenya) and their traditional lifestyle criticised as a threat to the environment and wildlife.

The Maasai community has lived under the constant threat of eviction for over twenty years by, amongst others, a luxury hunting company based in the United Arab Emirates with close connections to the Dubai Royal Family. The hunting company - Ortello Business Corporation (OBC) - has occupied 1,500 square km of Maasai community land since 1992, building a private airport and exclusive hunting retreats. Over the years, a range of tactics have been deployed to prevent the Maasai pastoralists from accessing the land, cutting them off from vital grazing land and water points; pushing the community ever closer to collapse.

In 2009, a mass eviction of Maasai villages within the 1,500km2 took place. Over 200 homes were burned, leaving over 3,000 people homeless. According to witnesses, the operation was undertaken by the Tanzanian Field Force Unit with assistance from private security guards representing OBC. This is the subject of the community's video, Olosho.

Over 40,000 Maasai continue to be threatened with eviction from the area which consists of around 20 villages, as well as several schools and other community infrastructure. The plan for the eviction was apparently cancelled last year due to international pressure (including an Avaaz petition signed by over 2 million people), signaled by a Tweet from the President of Tanzania Jakaya Kikwete, who said: "There has never been, nor will there ever be any plan by the Government of Tanzania to evict the Maasai people from their ancestral land."

However, whilst community representatives were busy finalising their video, news began to filter through that evictions had begun once again, this time in the areas of Arash and Loosoito/Maaloni. Some 114 homes were burned between the 10th and 14th February.

According to reports, the evictions and home-burnings were conducted by SENAPA (Serengeti National Parks) rangers, who are said to have forced people from their homes at gunpoint. Beatings have also been reported. Further reports suggest that between two and three thousand Maasai, including many children, have been left homeless and without food, medical supplies or shelter. Several women are said to have given birth in the open air. A series of photographs taken by the project team, who visited the area immediately after the evictions began, are available upon request. Examples are included below.

There are no alternative pastures for the pastoralist Maasai of Loliondo, who were evicted from their ancestral lands in 1959 by the British colonial government to make way for the Serengeti National Park. Herding is an integral part of Maasai cultural identity and the loss of indigenous traditions cannot be compensated by either cash payments or promises of 'development'.

The Tanzanian Government frequently argues that the area needs to be used as a 'wildlife corridor' for nature conservation. Given their continued support for hunting operations in the same area, this argument appears highly contradictory. By contrast, the Maasai have herded their cows and co-existed in the area with the wildlife for centuries.

About Olosho
Olosho was produced as part of a participatory video project. It was devised, planned and filmed entirely by the six community representatives: four women and two men from five villages in Loliondo, representing three distinct clans. The editing was undertaken on location by the project facilitator in collaboration with the participants.


---
Project Partners
The project was facilitated by InsightShare in collaboration with the United Nations Association of Finland and the Loliondo-based NGO-Net. It was undertaken with funding from the Ministry for Foreign Affairs of Finland.

InsightShare (Oxford, UK) are leaders in the use of participatory video as a tool for individuals and groups to grow in self-confidence and trust, and to build skills to act for change. InsightShare's methods value local knowledge, build bridges between communities and decision-makers, and enable people to develop greater control over the decisions affecting their lives.

United Nations Association of Finland is a Non-Governmental Organization that promotes and supports the actions and principles of the United Nations. UNA Finland was founded in 1954. The Association provides education and educational material regarding global responsibility and advocacy work, delivers and produces news items relating to the UN, and influences Finnish UN policy.

NGO-Net is an umbrella organization established in 2008 to coordinate and facilitate joint interventions of Masai CBOs in Ngorongoro district. It's a leading campaign and advocacy structure in the district.