WWF and the Loggers.
Posted on May 14, 2017
A brief history of greenwashing in the Congo basin. A Survival Int. report.
"None of WWF's partners that feature here has received or even sought the consent of the tribal peoples whose forests it is destroying. WWF should not enter any relationship with a company that fails to obey the law or respect tribal rights, something that it recognized when it drew up its policy on human rights. Yet WWF has violated this policy time and again."
---
WWF wins Survival's "Greenwashing of the Year" award
2 May, 2017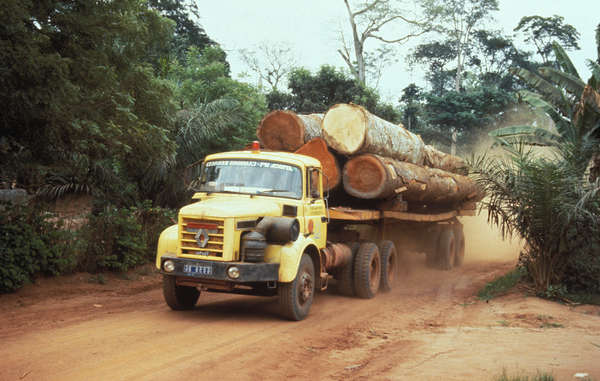 The World Wildlife Fund (WWF) has won Survival International's "Greenwashing of the Year" award for partnering with seven companies logging nearly 4 million hectares of forests belonging to the Baka and Bayaka "Pygmies" in central Africa.
The award is given to companies or organizations who dress up the destruction of tribal peoples' forests as conservation.
The Wildlife Conservation Society (WCS), based at the Bronx Zoo in New York, has been named as runner-up, also for its activities in the Congo Basin. It has partnered with two logging companies, neither of which have obtained the consent of the tribal peoples in the areas in which they work.
WWF describes logging companies as "forest operators." According to WWF, its partnerships with these companies are intended to "advance sustainable forest management."
In reality, however, all of WWF's partners have been accused of illegal logging and none have received the consent of the Baka and Bayaka "Pygmies." A recent study found that approaches like WWF's have failed to slow the break-up of the Congo Basin rainforest.
In a 2011 report, the environmental NGO Global Witness said that the partnerships "allow some… member companies to reap the benefits of association with WWF and its iconic Panda brand while continuing unsustainable logging, conversion of forests to plantations, or trading in illegally sourced timber."
The partnerships also violate WWF's own policy on indigenous peoples, which requires all projects to be undertaken with the full consent of tribal communities.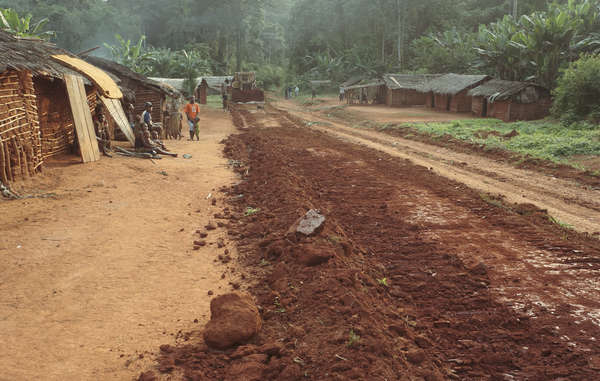 A Baka man said: "It's the Baka's forest, which we've conserved for a long time. It's the loggers who bring guns and their brothers who hunt all the animals."
A Baka woman added that "we need to fight against this because our forest is being finished off completely."
Survival's Director Stephen Corry said: "WWF's supporters might be surprised to learn that it's working so closely with the loggers who are destroying one of Earth's great rainforests. Congo Basin tribes, the original guardians, are being pushed aside and their societies wrecked. Across Africa and Asia, the big conservation organizations partner with industry and tourism and destroy the environment's best allies. It's a con, and it's harming conservation. Perhaps this "award" might encourage people inside WWF and WCS to put pressure on their organizations for reform. It's time to listen to tribal conservationists."